The Director
Learn about the director of Kathakali School, Sri. Kalamandalam Gopalakrishnan.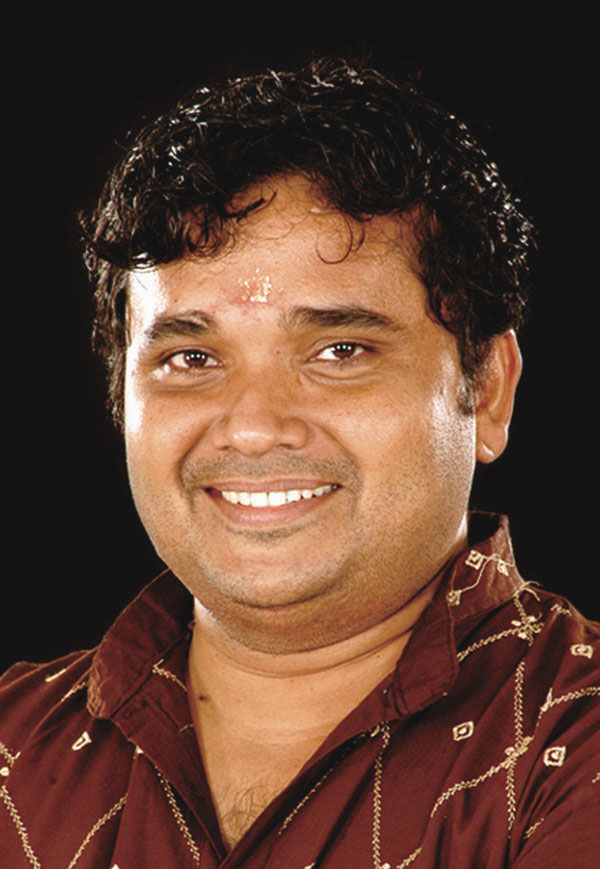 Kalamandalam Gopalakrishnan
Sri. Kalamandalam Gopalakrishnan was born in 1967, showed remarkable interest in Kathakali from his childhood. He is the grandson of great Malayalam poet P. Kunchiraman Nair. After his school education in northern part of Kerala he has moved to Kerala Kalamandalam for studying Kathakali. During his study, he was selected for Scholarship by Dept. of Culture. Govt. of India.
Kalamandalam Gopalakrishnan with students at Kathakali School.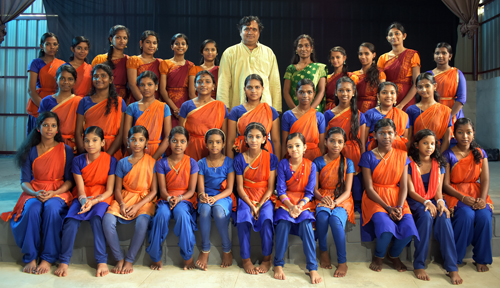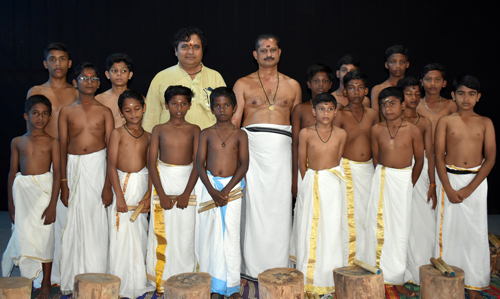 He has more than 800 stage performances in and out of India in his credit. He has choreographed for several Malayalam films. He has served as an eminent Kathakali teacher for several Indian and foreign students. His students spread all over the world. He has performed Kathakali in Italy, Germany, Russia, Poland etc.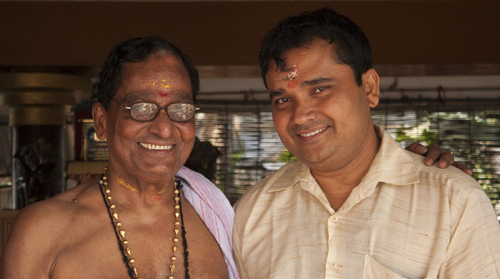 Padmasree Kalamandalam Gopi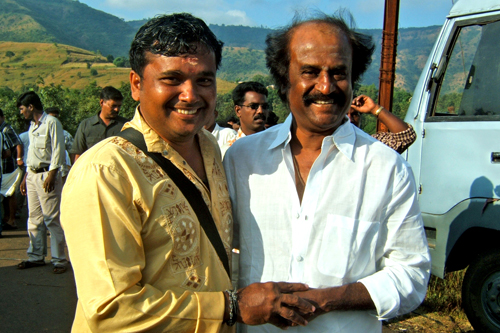 Rajani Kanth (South Indian Actor)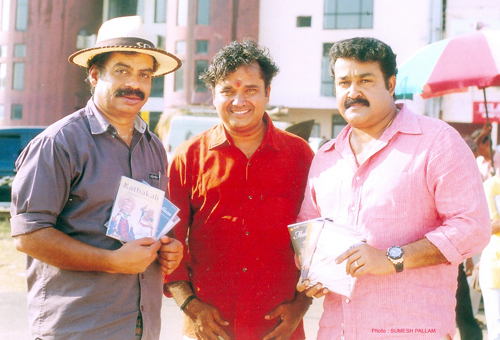 Sathyan Andhikkad(Director) and Padmasree Mohanlal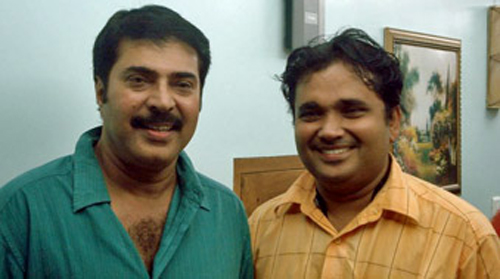 Padmasree Mammutty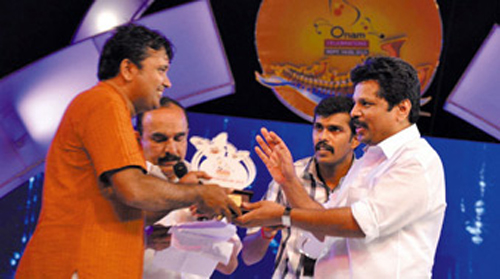 Kalamandalam Gopalakrishnan receives award from
Sri. Anilkumar, Minister for Tourism-2013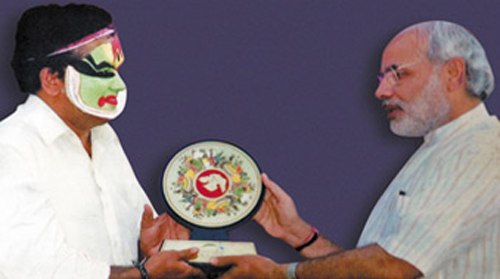 Kalamandalam Gopalakrishnan with Sri Narendra Modi, 2006
Kalamandalam Gopalakrishnan is considered as one of the outstanding Kathakali artists of Kerala. He got ample opportunities to prove his mettle in three different fields that is Acting (Abhinaya), Choreography and stage direction. He has got proven ability to do all important Kathakali characters. He has an ability to enthrall the audience and can develop an instant rapport with them. All his characters are highly acclaimed by the media, audience and critics.